Over 20 years' experience
Learning Links Tuition is the result of over twenty years' experience tutoring students. In this time we have helped thousands of young people achieve their goals. We have developed our materials and techniques to really assist students to learn and feel confident. As an independent learning centre, we are able to be very flexible and respond, quickly and easily, to individual student needs. We help students to believe in their ability and develop high self esteem and confidence.
Julia and Ken are also very experienced school teachers. Julia was a head teacher for many years and has a passion for helping young people achieve their potential. She has worked in numerous countries and has had leadership roles in international tutoring companies. She is a senior English teacher who has marked at A level. Her welcoming manner helps students feel quickly at home.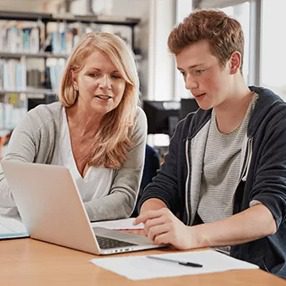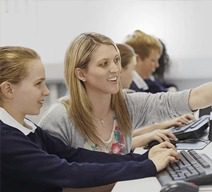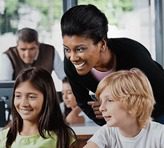 Our Team
Julia
Julia has had a career in Education. She has had roles of head of year, Deputy Headteacher and Headteacher. She has worked in several countries as an educational advisor.
Julia's passion for teaching is English to A level as well as 11+ and scholarship preparation. She is particularly interested in helping gifted and talented students reach their potential. Julia's hobbies are travelling and foreign languages.
Ken
Ken has been in education for over 30 years. He was a (…master?) and Deputy Headteacher before moving into teacher training.
Ken is interested in maths and computer education. He enjoys showing all students what they can achieve in maths. Ken's hobbies are fitness and technology.
Katie
Katie has been a tutor for many years. She enjoys seeing the students develop their confidence in both maths and English. She believes that confidence is key to academic success. Katie is a professional writer. Katie's hobbies are drama, theatre and, of course, writing.
Anton
My journey with this centre began in 2009 when I was lucky enough to win 5 free tutoring lessons at my school raffle! Since then I have regularly attended tutoring sessions here as well as being provided with the opportunity to first receive work experience here, and then carry on to work here part-time alongside my A level and university studies. I am currently studying Biomedical Engineering at Kings College London.
Karolina
I began my journey tutoring at this centre in June 2019, while completing my degree in Chemistry at Queen Mary University of London. My passion for tutoring started as I was helping my younger brother prepare for his GCSEs. This made me realise the importance of breaking down complex topics into simple terms. I completed sixth form with A-Levels in Chemistry, Maths and Art.
In addition to tutoring, I have a passion for art, regularly visiting art galleries and painting in my free time. I love taking care of animals and have a dog and bearded dragon at home.